Hut to Hut in Austria & Bavaria
What to expect from alpine huts in Austria and hut to hut in Bavaria; understand the different categories and how to book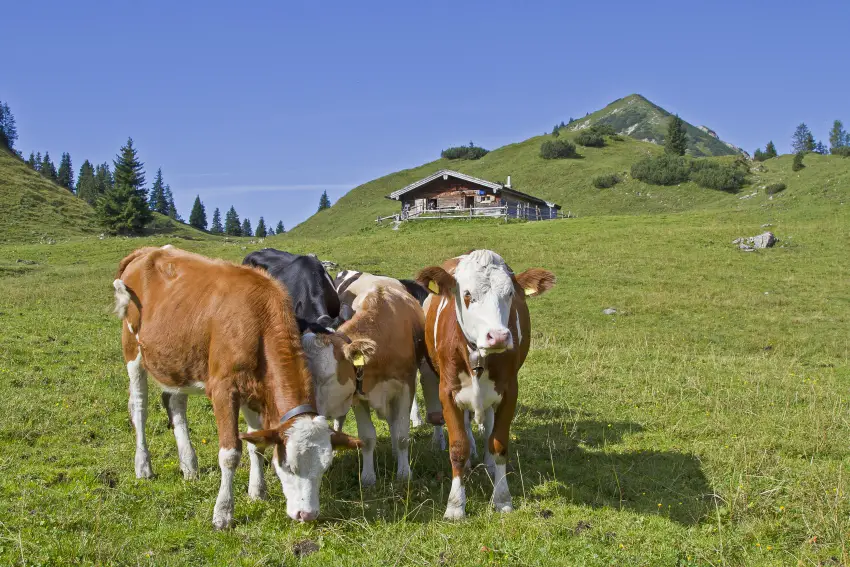 The Austrian and Bavarian huts are definitely the most comfortable of all the alpine huts. Some really feel quite luxurious in comparison to the most remote, rustic alpine huts in Switzerland and Italy. You'll find that all of the ones in Austria and the Bavarian Alps are well signposted and most will serve food as well as providing overnight accommodation. The only downside is that they do tend to be some of the busiest, as well – not helped by the fact that many have direct cable car access from the valleys below. Even the largest houses can get very crowded, particularly during weekends in August.
The Austrian Alpine Club (OeAV) and German Alpine Club (DAV) have three categories:
Category 1 – Simple, unstaffed accommodation for walkers and climbers – no food served – more than one hour's walk from any form of land-based transport.
Category 2 – Alpine huts in popular areas - usually open all year round – serve food and drink.
Category 3 – Mainly used as refreshment stops for day visitors – few overnight guests or no accommodation.
OeAV and DAV huts can usually be booked by phone or email. If the hut requests a deposit, it is often done by bank transfer in Euros – and their staff will provide you with the BIC and IBAN numbers.
The Austrian Alpine Club UK has a handy 'bilingual hut booking form' which you can download directly from their website. These are most commonly used for group bookings.
You can view a complete list of the German huts on the German Alpine Club (DAV) website: http://www.dav-huettensuche.de/