Walking with Children - 5 Reasons Why!
Walking holidays with your children are healthy and fun - and there's no better way to bond than through shared adventures and experiences.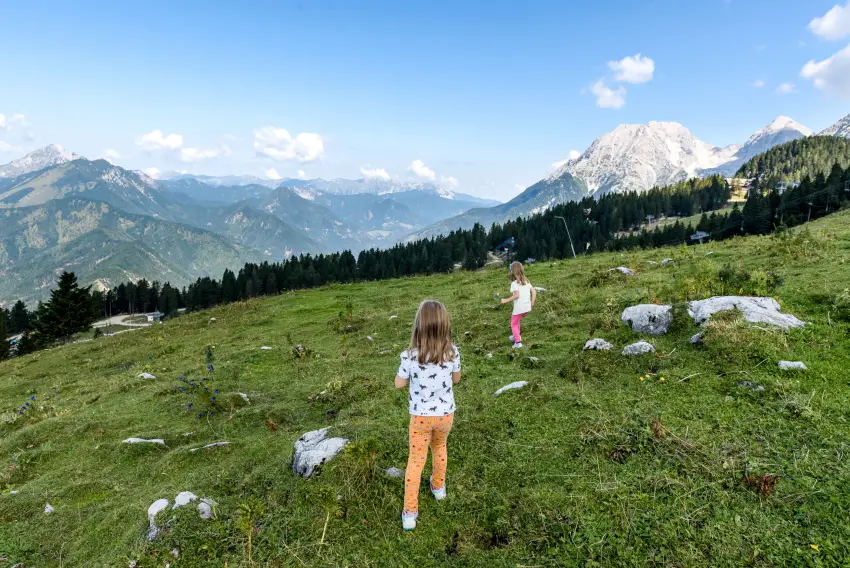 They also provide the opportunity to enjoy some of Europe's most beautiful scenery up close in a way that few other family holidays can rival.
5 reasons to go walking with children:
1. A walking holiday is a wonderful way to spend time together as a family: sharing in new activities and experiences; such as meeting local villagers, tasting regional specialities and learning about different ways of life.
2. It's fantastic exercise and perfect for promoting healthy living. Not only can you enjoy the fresh air and get your blood pumping with a hike, but Germany, Austria, the Swiss Alps and Italy's South Tyrol and Dolomites are also blessed with a huge variety of other outdoor adventures, such as swimming, kayaking, rafting and, in winter, skiing and snowboarding.
3. Hiking is the perfect way to nurture a child's inherent enthusiasm for nature and the great outdoors. And let's face it, the idea of getting dirty, exploring new trails, following paths of old, gnarled roots, climbable rocks and searching for wildlife during a family holiday appeals to the inner child in most of us!
4. You can choose to really 'get away from it all', while enjoying some of Europe's finest scenery -  and walking makes a refreshing change from overcrowded beach resorts.
5. It's easier than you might think to take the family walking in Europe. Whether you decide to embrace a full walking holiday, or simply include a ramble or two in your itinerary, you're unlikely to need much in the way of specialist equipment and you can walk with children of all ages, including babies and toddlers (there are many excellent carriers on the market these days).
Sounds good? Then read on to find out everything you need to know to prepare for a walking holiday in Europe with your family.