Walking in winter? Looking for a snow holiday abroad?
Hut to hut hiking guide for walking in the alps.
So substantial are the winter walking and snowshoeing possibilities in Germany, Austria, Switzerland and Italy's Dolomites and South Tyrol, that the majority of walking areas featured on this website would be just right for a winter holiday devoted to either activity.
People with a passion for walking often find themselves at a loose end during the winter, but there is no shortage of marked winter walking trails on offer, in many well-known winter holiday resorts in the Austrian Alps, the Swiss Alps, the Dolomites and the mountain ranges of Germany. You don't have to strap skis or a snowboard to your feet to enjoy the white stuff!
So, what would you say if I told you we were going winter walking? "Ah, snowshoeing," you would probably reply. "No," I'd say, "not snowshoeing, winter walking." This is winter walking without snowshoes. Just snow walking with your normal sturdy walking boots and two walking poles.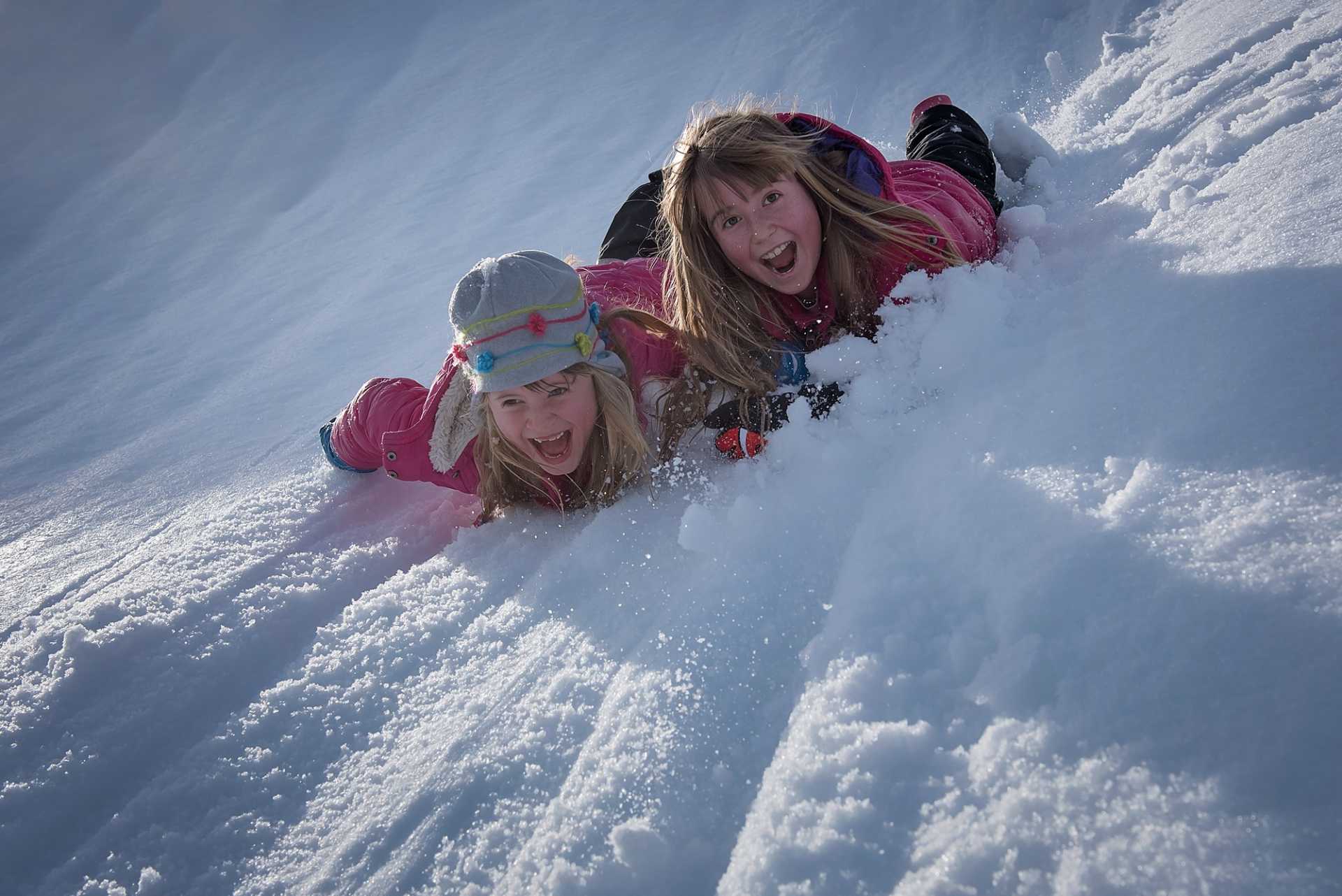 Winter walking paths are specially prepared by a machine that flattens the snow, so there is no risk of suddenly sinking up to your knees in it. Depending on the resort location, snow and weather conditions, you may also be able to take cable cars high above the valley and enjoy gentle snow walking with truly spectacular views. Snow walking paths are usually marked on a winter walking map, available from the tourist office.
If you want a mountain backdrop to your snow walking, there are plenty of options in the Alpine regions of Germany, Austria, Switzerland, the Italian Dolomites and South Tyrol. Whatever your wintertime fantasies are, they are sure to be realised when you find yourself on a sunny winter hiking trail amid the famed Black Forest.  And for something more unusual try the pristine wooded mountains of Central Europe's largest forest - the Bavarian Forest and Upper Palatine regions of Germany – where the only sound is the crunch of snow underfoot.
Snowshoeing is also an increasingly popular pastime, and, as a result, more and more of our featured resorts and villages offer an ever larger network of marked snowshoeing paths. It's very easy to do and it's great fun for all ages and abilities. Fortunately, technical advances mean snowshoes no longer look like tennis rackets, and are much less cumbersome. They can usually be hired at the local sports shop.