Where to go on a family walking holiday
Walking in Europe: walking holidays in Austria, Switzerland, Germany and Northern Italy
Both the UK and continental Europe have much to offer in the way of walking holidays and depending on where you live, the UK may indeed be a more 'convenient' option; areas such as the Lake District, the Scottish Highlands and Snowdonia are nothing short of spectacular. However, if you want the opportunity to explore different lands, cultures and customs (not to mention a much higher chance of dry weather!), then walking holidays in mainland Europe are unbeatable – and much easier to organise than you might first think.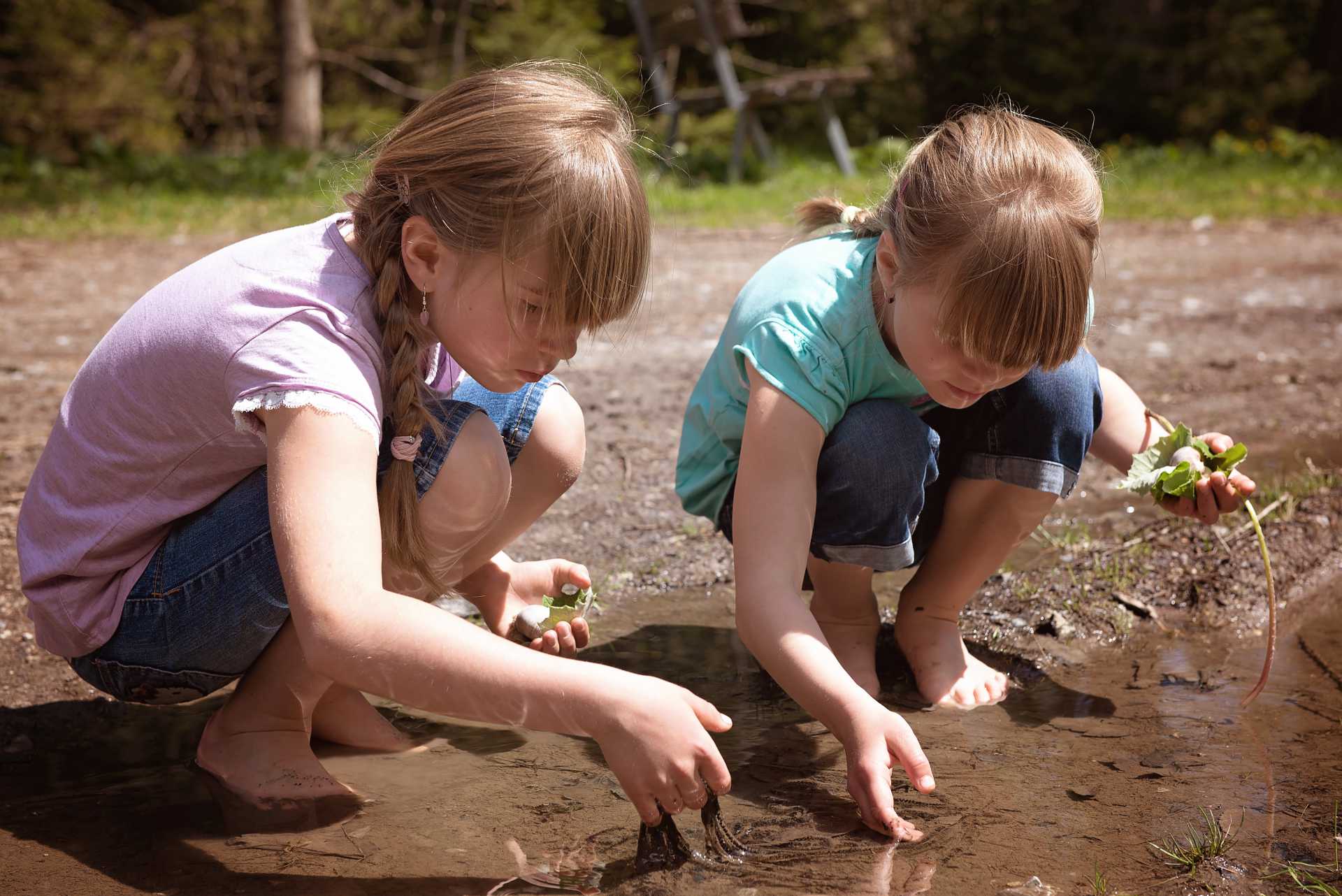 Our Suggestions
There are many wonderful walking areas to be explored in Germany, Austria, Switzerland and the Italian Dolomites and South Tyrol.
These regions are just a short flight away (or a ferry/train ride, if you prefer), and with the help of our website TouchingNature.co.uk, it is easy to plan your accommodation, your route and activities. Indeed, the most difficult aspect of planning your walking holiday in Europe is probably choosing where to go!
To whet your appetite, here are just some of the regions you may wish to consider: some are popular walking destinations; others are what we believe to be 'hidden gems'. This really is just a taste of what walking in Europe has to offer – and many more detailed descriptions of individual walking regions can be found on our website TouchingNature.co.uk.
The Bavarian Forest (Germany)
If you seek tradition and an 'off the beaten track' experience, then Germany's Bavarian Forest will enthrall the family with its ancient, mystical woodlands, colourful meadows and sparkling lakes in this fascinating region where traditional Bavarian customs and cultures thrive to this very day. The walking here is non-alpine and it's all about the beauty of the forests. Although it feels like a world away, the area is in fact easily accessed at less than 2 hours from Munich airport. Accommodation and living expenses here are quite reasonable, in comparison with more 'touristy' destinations.
The Black Forest (Germany) 
Or perhaps you will choose to explore the famous Black Forest, a magical land with an incredible 20,000km (12,427mi) of well-signposted trails taking walkers to sights which are often inaccessible by car, including interesting castle ruins and thundering waterfalls. There are a number of diversions which will keep the whole family entertained, including the German Clock Museum, which displays over 8,000 examples of the region's iconic cuckoo clock and Lake Schluchsee, a haven for watersports enthusiasts.
North-Eastern Tyrol (Austria)
For classic Austrian alpine scenery, the North-Eastern Tyrol region is hard to beat. Dominated by the Kitzbüheler Alps and the Zillertaler Alps, walking is the very best way to explore this land of immense natural beauty. Highlights include the The Wild Emperor Mountains (Wilder Kaiser, in German). Located just a short drive from Munich, Salzburg and Innsbruck, these are not the highest alpine mountains in Austria but they still offer breathtaking scenery thanks to a chain of deep valleys that encircle them. This is the area where mountaineering first became popular in the 19th century. And the children will love the Aurach Wildlife Park, set at 1,100 metres (3,608 feet) above sea level, where you can enjoy wonderful views as well as spotting some native wildlife.
Hut-to-Hut / Central Tyrol (Austria) 
The most enthusiastic walkers with older children will undoubtedly enjoy the range of 'hut-to-hut' trekking offered in the Alpine regions of Bavaria (Germany), Austria and Switzerland. Enjoy roaming some of the most beautiful mountainous areas for days on end, without having to worry about carrying a heavy load, as basic accommodation and food is provided in many mountain huts, usually set in the most stunning locations. One of the most famous of these hut-to-hut treks is the Stubaier Höhenweg (Stubai High Route, also known as the 'rucksack route'), in the Stubai Alps of Austria's Central Tyrol, which is widely regarded as one of the best walks in the Alps.
Sunny Carinthia (Austria)
For easier walking routes, miles of pristine lakes for swimming in and gorgeously warm weather, then the Carinthia region in Austria is a winning choice. Bordering on Italy and Slovenia, Carinthia boasts no less than four mountain ranges, two national parks and 1,270 beautiful lakes which make for some excellent, low-level walks and many other water-based activites.
Appenzeller Land (Swiss Alps)
Beautiful architecture, quaint villages and stunning vistas are just three good reasons to visit the Eastern Switzerland region. Appenzellerland offers a wealth of natural beauty for walkers of all ages and abilities. This is one of the country's greenest and prettiest regions, with no less than 1,200 kilometres/750 miles of clearly-marked walking trails leading you through a land of varied terrain and more than a handful of fascinating prehistoric sites.
Bernese Oberland (Switzerland)
Famed for its three towering peaks of Eiger, Jungfrau and Thun, Bernese Oberland is a myriad of craggy mountains, sparkling lakes, pretty villages, quaint mountain railways and adrenaline-fuelled activities. There is much here to keep the whole family entertained, from a heart-stopping via ferrata trek featuring a suspension bridge through to mountain-top restaurants with 360 degree views, to lake cruises and swimming in the crystal-clear waters. And whatever you do, you are never far away from the most incredible sight of the snow-capped Alps.
The Dolomites (Italy)
And for those feeling really adventurous, the Italian Dolomites are home to some of the most jaw-dropping 'via ferrata' routes, which are basically assisted rock climbs – yet for those not feeling quite so brave, there are numerous walks of all levels to be enjoyed in this gorgeous region of gracious mountains, wildflowers and emerald lakes.
South Tyrol (Italy)
This is the land of culture and castles! Home to people of both Austrian and Italian heritage, the result is a fascinating combination of cultures, languages, traditions and culinary experiences. Castle-to-castle walks are a popular pastime and there are more than 350 fortifications among the hills and vineyards of this varied terrain. What's more, South Tyrol enjoys an average of 300 sunny days a year, so the mediterranean climate combined with stunning Alpine scenery make for an enticing combination.