Mountain Huts Explained
An overview of what mountain huts and rifugi are: how and when they operate - and why they are so special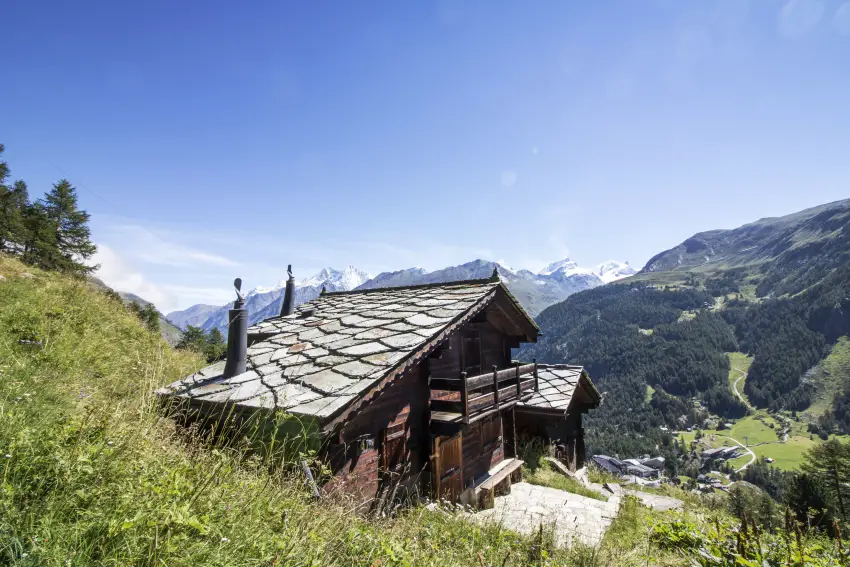 The Alps are home to a large number of mountain huts and rifugi which provide basic accommodation and, in many cases, food and drink. These rustic buildings are often situated in the most stunning locations; perched high above the crowded resorts, they offer spectacular views and serenity. For visitors new to the area, the hut system can at first seem confusing, but once you understand how the system works, you will undoubtedly enjoy making good use of these very useful and welcoming establishments.
Please note that mountain huts exist across the entire Alps range, but the following information applies specifically to the hut and rifugio networks in Austria, Switzerland, Germany or the Italian Dolomites and South Tyrol region.
What are mountain huts and rifugi?  If ever you come across the term 'hut to hut walking', it will almost certainly be in relation to the Alps. These huts were originally built as basic overnight accommodation for serious mountaineers who needed to take respite when tackling their chosen peak. Over the years, this network was gradually extended to make them available to walkers as well and now it is just about possible to traverse the Alps from one end to another, using these places as stopping-off points. Depending on which country they are officially located in, you may see these buildings referred to as Hütte, Berghütte, cabane, refuge or rifugio.
Ownership of the alpine huts is mixed. Many have been built by mountaineering clubs and some – particularly in Austria – are privately owned (but still open to all). The huts are very remote, usually hours or even days away from the closest road. The overnight facilities are basic, consisting of either bunk beds or a mattress room and rudimentary washing and toilet facilities. Some are staffed (bewirtschaftet), which means they will also serve food and drinks.
The mountain huts and rifugi are usually very well built and maintained by local alpine associations. They vary in size, sleeping between 20 and 200 people. They are usually inexpensive places to stay overnight, although food and drink tends to come at a premium (mainly due to the difficulty involved in transporting the goods), compared with the cafes and bars in local villages and towns. Food might be delivered to the huts via all-terrain vehicles, cable cars or even helicopters.
The alpine huts across Austria, Germany's Bavaria, Switzerland, the Dolomites and South Tyrol are run by a warden and small team and are usually open for the summer season only, from mid-late June until late September/early October. Some of the more accessible ones may also open during the winter holiday period in December/January. However, some huts do also have a room for mountaineers which stays open all year round. It won't be staffed but it provides a basic place to sleep. Anyone using the mountains for recreational purposes can have access to the huts, but during busy times, priority will be granted to members of the Alpine Clubs.
Mountain huts are really sociable and a great way to meet fellow hikers and mountaineers. But of course the greatest advantage is that they allow you to sleep overnight at altitude, in the most incredible locations, enjoying nature at its finest – wonderful views and scenery, clear starry nights and spectacular sunrises and sunsets.