Inn to inn walking: how is it different?
Understand why self guided inn to inn walking and hut to hut walking are very unique propositions - and determine which one is right for you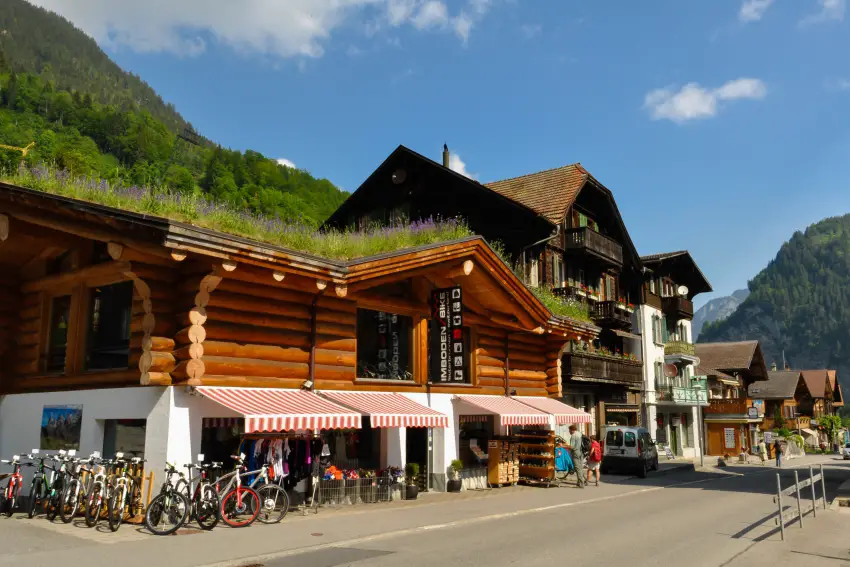 While researching trekking in the Alps, you may have encountered the terms 'inn to inn walking' and 'hut to hut hiking'. The two are actually quite different, although it is easy to think otherwise.
Hut to hut hiking refers specifically to a network of rustic alpine huts which are likely to be inaccessible by road. Indeed, most can only be reached by cable car or by foot. The majority of these places bear little resemblance to a hotel. You will often be sleeping in communal, dormitory-style rooms, but the pay-off is that you really do get 'close to nature' because these buildings are usually located in remote corners of the Alps where the scenery is wonderfully pristine and spectacular.
Inn to inn walking holidays involve walking either a circular or linear route, stopping at a different overnight accommodation each day – normally in a village, hamlet or town.
The term 'inn' when talking about inn to inn walking can, in fact, be a hotel, guest house, B&B or public house.
When you are on a walking holiday in Austria, Germany, Switzerland or the German speaking parts of the Dolomites/South Tyrol region then you will often encounter the word 'Gasthaus' – which translates to 'inn' in English. A 'Gasthaus' is a form of accommodation where food and drink are really the focal point. More of a 'restaurant with rooms'. Conversely, you may also come across establishments with the name 'Hotel Garni'; these are small hotels with all the usual amenities – except that they do not serve lunches or dinners. Therefore, when you book your accommodation for your inn to inn walk it is worth double checking whether or not they serve food and drink and if not, then you should ensure there is a 'Gasthaus' or restaurant within easy walking distance. You don't want to be going hungry after your long day in the fresh air!
Inn to inn walking is usually self-guided; in other words you follow detailed route descriptions and maps (which might be from guide books, online resources or tourist office leaflets) without a walking guide, taking it at your own pace. While you might choose to plan the routes yourself, there are also a number of specialist tour operators (many of whom are listed in our walking tour operator directory), who can make life easier by planning the route for you, booking all your accommodation and in many cases, even arranging for your luggage to be transferred between hotels/guest houses, meaning that you only need to carry a light day pack with you on your walks. If you like the sound of this last service but don't want to employ the full tour operator package, then it is always worth asking the local tourist office if they know of anyone who can move the luggage from place to place for you – it's not uncommon for this to be offered on some of the more popular long-distance routes.
Anyone with a reasonable level of fitness can embark on an inn to inn walking holiday. It's a great idea for anyone who prefers to go at their own pace and not be tied down by a group itinerary, which has fixed arrival/departure dates.