Hiking Gear - Overview
Your walking equipment essentials: which items of hiking gear and outdoor clothing do you really need when walking with kids?
Hiking boots for all the family: No matter what the terrain you are tackling, a proper pair of walking boots are your absolute 'must-have' item. Make sure they are waterproof, provide good support for your ankles and arches and that they are, above all, comfortable. If you've bought new boots, remember to break them in before you set off on your trip.

Remember that little feet grow quickly! Make sure children try on their walking shoes/boots and break in new ones before you depart on a walking holiday. And don't underestimate the importance of a good pair of well-made walking boots. They will provide valuable support for your childrens' feet and ankles and a good grip for those less stable surfaces.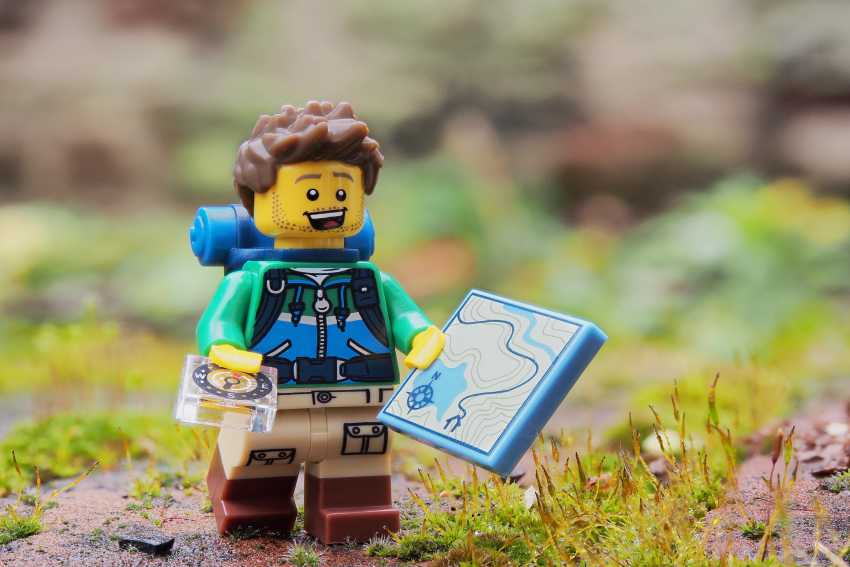 Rucksack (for Mum or Dad): In addition to the children's little backpack you'll need at least one decent size rucksack/backpack in your party to carry all those child essentials. You'll be wearing your rucksack a lot, so be sure to find one which is really comfortable, as well as having the right capacity. Rucksacks are sorted according to their volume of space available inside a pack. This is expressed in litres, and is often indicated in a pack's name. So what volume is right for you? As a general guide for summertime hikes, use a small daypack / rucksack, which is around 25-35 litres.
Rucksacks for Children: Kids tend to be a bit careless with their packs, so choosing something robust, but still lightweight, is a good idea! Also take care to check the quality of material and the seams. The shoulder straps should be extra wide and padded, so that the rucksack can fit close to the body and without digging in. How much can a child carry? As a rule of thumb, their rucksacks should weigh no more than 15% of their bodyweight. But this is a very rough guide only, and variations will of course depend on the child's individual built, height and fitness, and the quality of their boots and rucksack. While a few more pounds probably wouldn't hurt a strong child, the bottom line is whether a given load is causing a particular child discomfort. If in doubt – less is more!
Hiking clothes for children: One of the most important purchases for your children are a pair of walking trousers, along with a good waterproof jacket and trouser set. For walking in Europe, you may find that a pair of 'convertible' trousers works well, where the bottom half of the trousers can be unzipped and turned into shorts. They will also need a good hat, pair of gloves, several pairs of thick socks and lots of layers, including thermals - unless you are hiking in the height of summer.
Walking socks: Thick socks will greatly reduce the risk of blisters. Make sure you always carry a spare pair on your treks.
Waterproof jacket: Go for something lightweight and with a breathable fabric, such as Gore-Tex. Make sure the jacket has a hood.
Walking trousers: Again, these should be lightweight and waterproof; avoid jeans and heavy fabrics which will retain water.
Fleece or jumper: A walking holiday in the Alps can get cold, even in summer - particularly if you are tackling some high level walks.
T-shirts / base layers: There are some excellent tops which work well for layering, made from synthetic, breathable fabrics.
Hat and gloves: You can opt for either fleece or wool.
Sun cream: Use a high factor (minimum SPF 30 or higher for children) and re-apply regularly through the day.
Sunglasses: Essential for all seasons, for protecting your eyes from glare as well as the sun.
Sun hat: Wide brims are recommended in high summer, to help keep the sun off your neck.
Maps: Even if you know your route well and have walked it previously, you should still always take a map with you. Plans may be forced to unexpectedly change, perhaps due to a path closure, an injury requiring a shorter return route, or adverse weather conditions. You'll find that simple trail maps are very readily available from local tourist offices and national park centres – usually for free or for a nominal fee. However, with the exception of short rambles, you should always carry a full walking map as well.
Whistle: The sound of a whistle travels much further than your voice ever could in an emergency situation. You can also use it to communicate with others in your group; perhaps if someone is too far ahead, or falling behind.
First aid kit: A basic first aid kit should include plasters of various sizes (and special blister plasters are recommended as well), antiseptic wipes, antiseptic cream, cotton wool, sterile pads, gauze, tape, pain relief (e.g. paracetamol) , tweezers and a small thermal blanket.
Torch: You should always carry a torch, regardless of the timing of your walk. The most practical torches are the 'micro' style, such as Maglite, but when hiking or trekking a headlamp can come in handy as they leave your hands free. And always bring spare batteries!
Water Bottle: Carry plenty of water; dehydration is an all-too-common problem during a day out in the mountains, resulting in extra crankiness and fatigue. Water bottles work well for most people but if your rucksack comes with a hydration sleeve then you can get also a "hydration system" such as the Platypus, which is a flexible bag with tube attached.
Walking poles for children: Walking poles are telescopic, so adult ones can be easily adjusted for older children, but for the smaller trekkers (age 4 and up), then there are some specially-made poles which are smaller and easier for little hands to grip. They are pretty cheap to buy, but are really only useful on longer, more challenging treks.
That's about it for your walking 'essentials' but there are a number of other items you might want to consider, depending on where you are travelling to, the season and your own preferences:
Pocket knife: A Swiss Army Knife or similar can come in very handy for a multitude of uses, when rambling in the great outdoors.
Handheld GPS: A GPS is not essential but can be a useful tool in conjunction with your maps.
Some light nylon cord: You can pick some of this up in any camping/outdoors retailer and it can come in handy for a number of things, such as a temporary bootlace or emergency repairs to rucksacks.
Waterproof matches: If you become lost, delayed, or injured your ability to make a fire to warm up may just be a life-saver, so picking up some waterproof matches is a good idea. Lighters can be carried as a backup but they may not work well in adverse weather conditions.
Bin bag: Like nylon cord, a standard, heavy duty bin bag can be used for a number of things: a liner for your rucksack, emergency poncho, shelter, rubbish bag or a carrier for wet clothing.
Mobile phone: Try and restrict usage to emergencies only. You may also find that the areas you hike in are not particularly great for signal coverage, so it's wise to never rely on it too much!
Child carrier: For those with babies or toddlers, a child carrier is a far better choice than a buggy (which can be cumbersome and unusable on many walks). Just be sure to choose one which is supportive for the child and comfortable for the wearer (most now come with padded shoulder straps and waist belts). A sun shade/rain hood is also essential to keep your little ones protected from the elements.